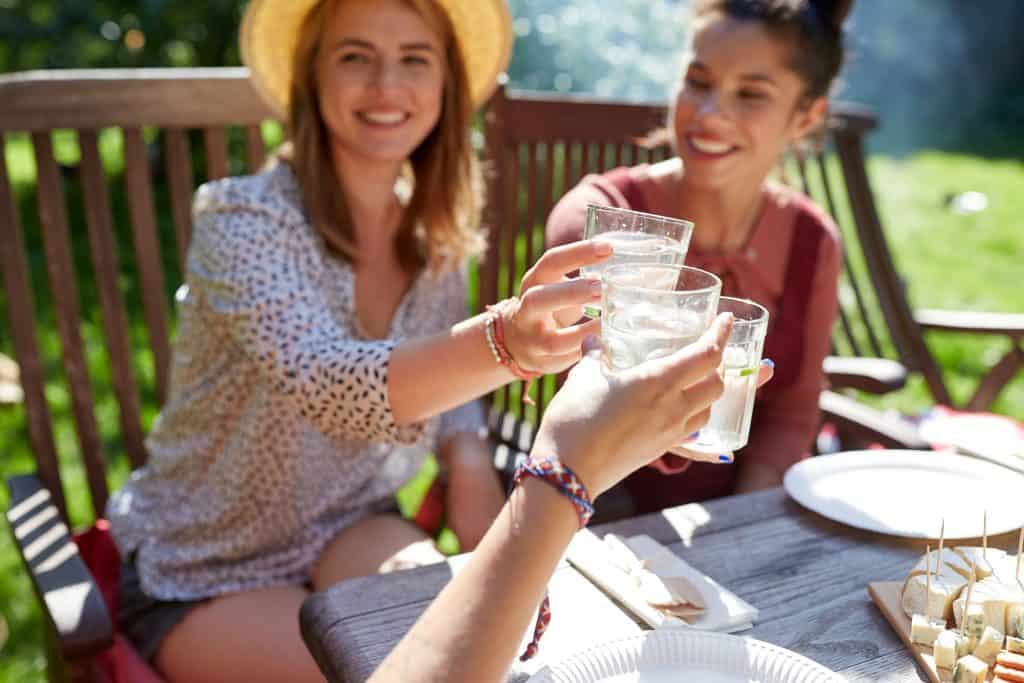 Performance Water Systems offers options that work for your specific drinking water challenges. Whether you're on a well, or have a municipal water supply to your home, having Safe, Clean and Clear Drinking Water for your whole family, including pets, is a priority.
Although municipal water is filtered and chlorine is added, this water can be significantly improved with the addition of drinking water solutions. Elimination of chemicals and microplastics can be accomplished with a variety of Kinetico projects. Well water may contain contaminants and have an undesirable taste or odour. Choosing bottled water is a solution that challenges the environment and is an expensive option over time.
Fortunately, with Kinetico systems, we will provide your family with pure water on demand. As water quality varies from home to home, we begin with an analysis of your water to determine the best solutions.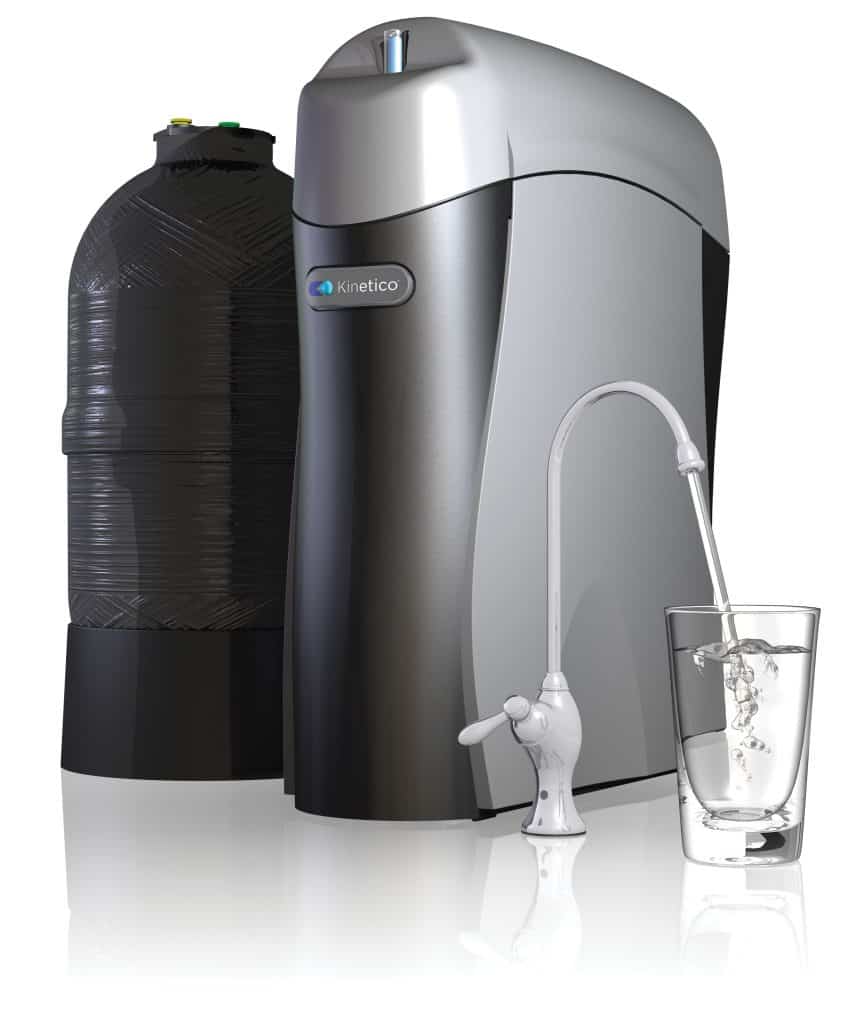 KINETICO K5 DRINKING WATER STATION
The Kinetico K5 Drinking water station is a reverse osmosis system that solves even the toughest water quality challenges with it's multi-filter technology.
Sleek design and easy to maintain and clean
Space saving and economical operation
Provides the best tasting water of the highest quality
Quik-Flo technology provides a fast stream of water on demand
Removes up to 99% of contaminants from the water supply
Customize filters based on your water challenges
Ever Clean Rinse means the K5 water system cleans itself
Tap on the counter can be matched to your current tap finishes
We can drill through any countertop surface, including granite
The MACguard Filter and PureMometer® Filter Life Indicator let you know when it's time for filter changes and prevent you from pushing the filters past their capacities
Quick-disconnect filter cartridges make changing filters a snap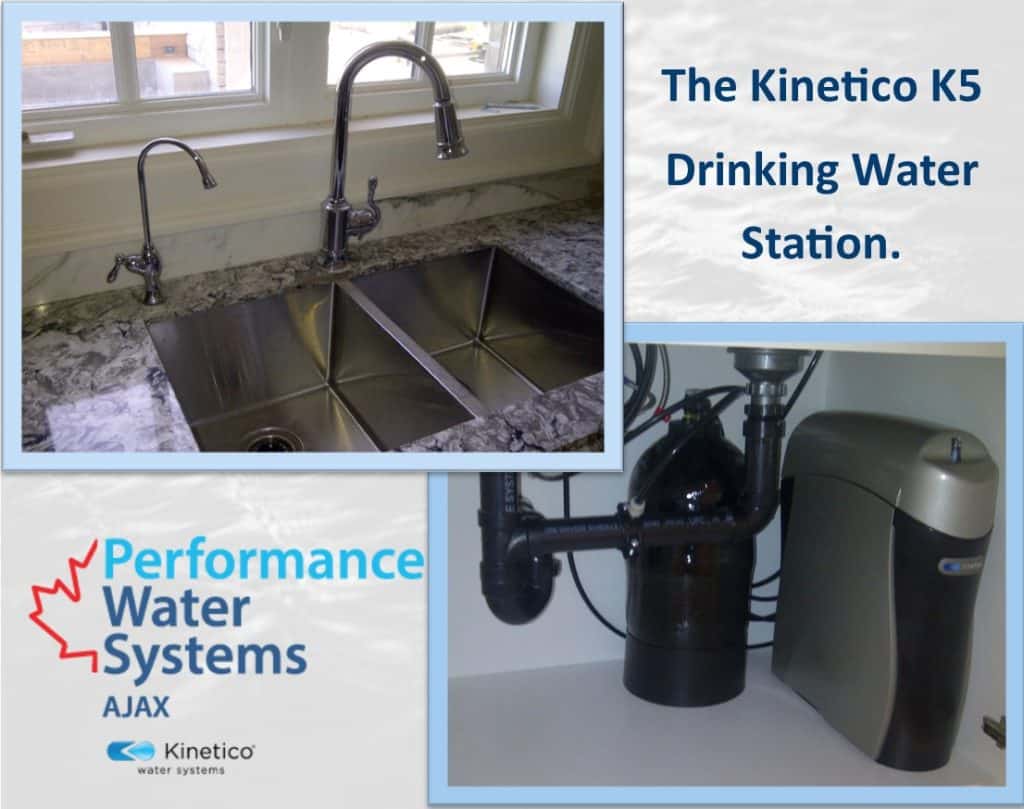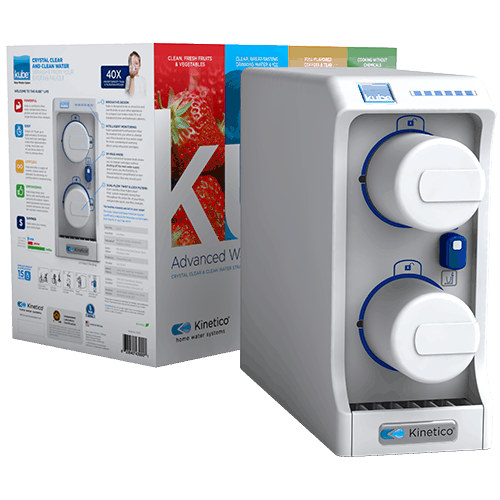 KUBE® ADVANCED WATER FILTRATION SYSTEM
Great-tasting water right from your existing faucet.
Clean, fresh water dispensing from your existing faucet with the Kube.
Stop filling and refilling the pitcher countless times
One of the most popular solutions after the reverse osmosis system
Installs easily under almost any sink and inexpensive to operate
Your filtered water will dispense from your existing faucet.
The Kube improves your water quality, taste, and smell
Provides a plentiful supply for all your drinking and cooking needs
Installs in about 15 minutes
Removes more contaminants than pitcher filter systems
Filter Life Indicator and quick and easy filter changes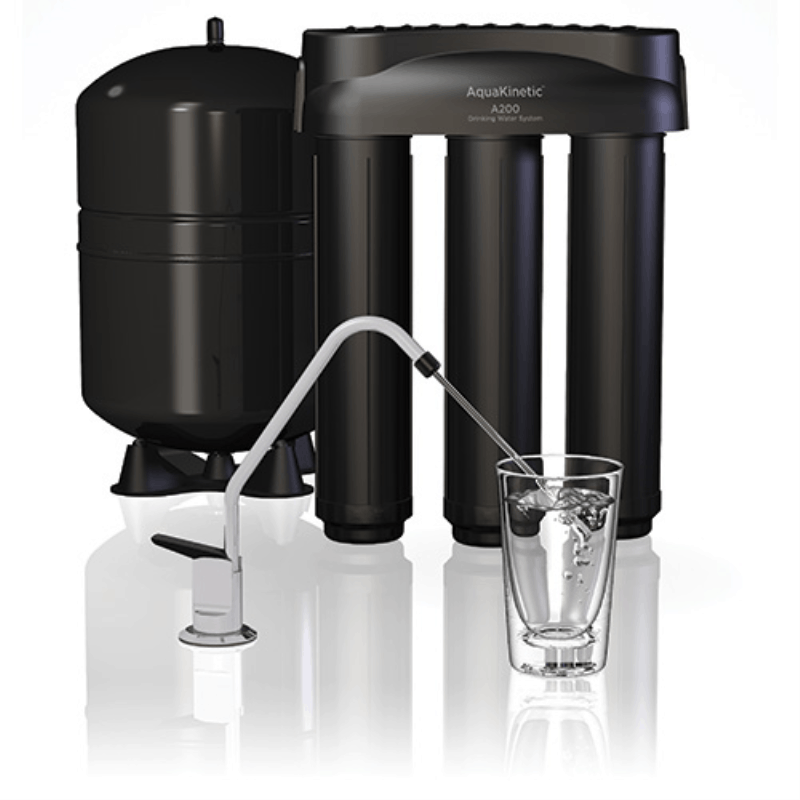 AQUAKINETIC® A200 DRINKING WATER SYSTEM
Superior water filtration incorporating reverse osmosis.
The AquaKinetic A200 Drinking Water System provides an excellent, economical way to improve the taste and purity of your drinking water.
High Daily Production Rate and high flow rate, producing higher quality water at a faster rate than competitive systems.
Three-stage system with a high-capacity prefilter
High-performance reverse osmosis membrane and carbon postfilter
Eliminate a variety of common contaminants from your drinking water
Clean, clear, refreshing water for all your drinking and cooking needs
Compact system can be installed under your sink, in a basement, utility room or garage
Lead-free faucet to dispense its high-quality water. Drinking water is dispensed via a dedicated faucet at your sink.
7000 & 7500 MAC GUARD FILTER
The MACguard® Filters are great drinking water solutions to eliminate unpleasant odours and foul water tastes.
Improves the quality of your water
Based on your water conditions and water analysis, (link to water analysis section), our experienced team will determine which of the two models is right for you
A selection of faucet finishes and styles is available to suit your design and style preference
The Filter Life Indicator shows you how much of your 1893 litres (500-gallon) filter capacity remains and alerts you to the need for filter change
Compact Design – this unit doesn't take up precious counter or refrigerator space, or attach clumsily to your faucet.
The MacGuard fits and operates conveniently under the sink or from another location
Includes a dedicated, lead-free faucet for dispensing its refreshing filtered water
Kinetico Quick Disconnect Filter – Changing the filter is quick, clean and easy with a quick twist